Today's talent shortage in Europe is a huge issue, making it increasingly difficult to find IT personnel with the necessary skills, experience, and background. 69% of UK company leaders feel their organization is currently facing a digital skills shortage, according to Microsoft's 2020 research.
Partner with a reliable technology vendor​
To identify the best IT outsourcing location, consider factors such as time difference, service range, technology competence, and the level of English proficiency of IT experts.
Select an ideal location: When it comes to finding a reliable staffing agency, the location of the vendor's delivery center is a significant factor. Eastern European vendors are increasingly partnering with Western enterprises. This region has a highly skilled workforce, a solid educational foundation, and a big pool of talent. According to hackerrank.com "If we held a hacking Olympics today, our data suggests that China would win the gold, Russia would take home a silver, and Poland would nab the bronze. "
We have experience of working with large companies – for example, we provide IT resources for the Aviva and Allianz merger. We work with companies that expect maturity – Credit Agricole, Generali, Santander. We are specialists in technologies used in large enterprises – Java, Angular, SpringBoot, webMethods.
You should look for a vendor with a lot of experience in putting together dedicated development teams to deliver the solutions you require, preferably in your industry. We divide our IT outsourcing services into team augmentation, where you can hire one or several people for different teams, but we also provide dedicated teams that have been working together for years, so that they are harmonious and quickly get into the project. Our teams took over the project from the client. They have worked for Credit Agricole, Santander, or Generali, among others.
The success of every partnership is dependent on efficient communication and management. It's important to establish strong ties amongst your distributed teams so that everyone feels connected and a member of the team.
Create a productive working relationship
Inteca will designate someone to be in charge of overseeing the project's completion. In the case of team augmentation, there is a Customer Success Manager, and the dedicated team works under the supervision of a Service Delivery Manager. Of course, both are provided free of charge.
We have our own tools to support collaboration, or we work with the client's tools according to their requirements.
We perform regular reviews of the services delivered – in accordance with the agreed schedule, we provide information on the progress of the project, we talk to the client and ask about their needs, also in the area of upgrading the developer's skills to the required needs. We also collect feedback from our employees and pass it on to the client. In the case of a dedicated team, we have a maintenance service that is subject to SLA.
We establish the methodology of the project with the client to fit their organization. We work in methodologies: Agile, Scrum, Kanban, SAFe.
We specialize in selected technologies, so we have developed best practices and passed them on to our employees. We continuously train them and provide them with the best market practices.
Contract negotiation is crucial because it ensures that customer-vendor relationships are transparent and secure. Your business may suffer as a result of a badly constructed contract. It could result in unforeseen outsourcing costs, a lack of quality control, lost information security, and other staffing issues.
All in accordance with the letter of the law
There are many advantages to hiring foreign employees, but there are some difficulties as well. These include legal and administrative concerns as well as security precautions for businesses located in distant locations. The legal framework, cyber security and other organizational elements to get everything up and running may be left to Inteca, so you won't have to. We have security and information policies in place which we agree with our clients and which our employees sign. We provide qualified outsourcing services in accordance with EU requirements and our company falls under the local financial authority as we deliver projects and resources to banks and insurance companies. We have passed many audits performed by our partners: Credit Agricole, Santander Bank, GetIn Noble Bank, Polish Financial Supervision Authority, Generali, Avia, Link4.
By hiring an external company, you get rid of the legal problems related to the employment of foreigners. We take care of all the bureaucracy involved. We issue an invoice and you do not have to deal with anything else.
Expanding a team with additional IT specialists is one of the most typical difficulties in staff augmentation. A lengthy hiring process can only delay your time to market if you wish to construct a large software development team with numerous teams working on different projects.
Select a vendor with a large network of IT professionals.
Inteca is a founding member of the IT Corner cluster, which brings together IT companies. Thanks to this, our employee base includes over 4000 IT specialists with various experience and unlimited technology stack. Thanks to this, when we deliver specialists to our clients, we have the ability to meet any gap in their skillset and flexibility in scaling up/down the team.
Knowledge transfer is critical at every stage of the project, including the start-up phase, project implementation, and project completion. You risk experiencing organizational waste if the entire process is redesigned from scratch without a solid plan on what information assets to collect and how to arrange the process itself.
Ensure effective knowledge sharing
Inteca has established best practices for effective knowledge transfer to ensure a smooth and safe knowledge transfer journey. We have a structured manufacturing process – practices and standards for the technologies we use.
Inteca has a track record of effectively completing projects acquired from both clients and former providers. Together we define which items of knowledge should be passed.
We'll determine out who's in charge of information transfer and conduct necessary meetings, Q&A sessions, and invite all relevant parties to the call so that only accurate information is delivered on time.
In addition, when exchanging a team member for another, the client does not pay for the first weeks of their work, which are spent on knowledge transfer.
How does Inteca help with staff augmentation challenges?
Inteca has been assisting organizations all around the world with augmenting their software development teams with top IT specialists since 2011. We are the IT outsourcing partner of over 40 organizations and tech companies in Europe, including Credit Agricole. Santander, BNP Paribas, Generali, Aviva, Link4, Icelandair, Bioduro-Sundia. The following are the reasons why:
Tried and proven recruitment strategy
Help with interviewing and onboarding
A thorough candidate screening process
Experience with multiple technologies
Ability to meet any gap in your skillset
Flexibility in scaling up/down the team
Ready-to-use and secure IT infrastructure
Experienced delivery managers that will help avoid common challenges in staff augmentation projects
Efficient knowledge transfer
A well-organized and established remote working model
CLIENT: One of largest banks in Europe
Inteca's dedicated team developed an approach to implement a security mesh, SSO, and consolidation of security mechanisms. The final solution was to consolidate access to all IT applications using Authorization Server, where all authentication and authorization takes place. Security policies were centralized and identity management was implemented. Control points from all applications were also moved to Authorization Server. OpenID Connect and OAuth 2.0 were used for authentication.
CLIENT: International research organization dealing with biological sciences, offering drug development services for the pharmaceutical industry
Due to the growth and fragmentation of the client's organization over different locations, it became increasingly difficult to control finances and human resources. Many employees had to devote a lot of time to create complex reports that contained data from several systems. For these reasons, a decision was made to organize and map existing databases and to build a data warehouse and a reporting system based on it.
Before implementing a Unified Reporting System, teams responsible for finance and human resources spent two weeks each month analyzing data and developing reports. The whole process has been automated, thanks o which the employees have been unloaded and can focus on other tasks. The new system is dynamic and allows users to configure settings for various analytical and reporting needs.
CLIENT: One of the 3 largest banks in Poland
Inteca's development team has automated the online application process for an installment loan for an individual customer. Inteca implemented BPMS, which automated the process. The process was triggered on the websites of all partner shops when the installment payment option was selected for that particular customer. By automating the process, the sale of credit was streamlined, accelerated (short decision time, online customer identification, credit issued to customers who only attach scans of their ID). With the implementation of the BPMS platform, it became possible to monitor processes, measure KPIs (number of applications, percentage of abandoned applications, completed applications, etc.) and analyze the attractiveness of the offer.
CLIENT: Local authority supervising the financial market
Inteca's dedicated team has prepared a solution to increase the security of access to sensitive data as required by the PSD2 directive. According to the regulations of the Act, authentication during access to sensitive data (bank data) should be carried out using multi-step authentication- login/password, SMS and Webauthn were used to solve the problem.
CLIENT: One of the biggest economic information institutions in Europe
The Inteca team has implemented an API Management solution for an external partner and customer applications. The solution was used to access economic information through APIs secured by API Management. Authorization Server was integrated with API Management and used to authenticate and authorize external applications and customers. A federation was created so that all employees of our client's partners and external applications are authenticated and authorized using external identity providers. This ensures that our client does not need to maintain external user accounts in-house. Thanks to the project integration time with a new customer was decreased to three days.
CLIENT: One of the 10 largest banks in Poland
Our team of developers was hired to automate and systematize the process of applying for various types of loans for an SME client. Previously, when a client applied for a loan, the Bank used an application built in MS Excel. This meant that throughout the process this excel was exchanged between different roles in the process (customer advisor, credit analysts, BackOffice). All the documents that the advisor received from the client were exchanged via email, which made the applications take a long time to process and it was extremely difficult to verify the completeness of the application. Inteca implemented webMethods BPMS which allowed them to automate the process, define specific roles in the process that perform the appropriate stages of the process, and the ability to verify at what stage the application is currently (e.g. so that the advisor can inform the client when the loan decision will be made). Additionally, a lot of data in the process could be downloaded automatically with e.g. integration with the banking system storing the client's data, integration with BIK – BIK Przedsiębiorca and BIK Indywidualny reports, which reduced the amount of data the advisor had to obtain from the client and enter manually into the system.
CLIENT: One of the 3 largest banks in Poland
Our developers implemented Red Hat Decision Manager using DMN(Decision Model and Notation), thanks to which, among others, decisions in the area of creditworthiness calculation, calculation of boundary conditions, implementation of security policies, and calculation of credit risk were transferred to the solution. The implementation reduced IT costs, dramatically shortened the Time-to-Market, and significantly increased the efficiency of the business, which was no longer dependent on IT. The implementation ensured data security as it was no longer necessary to transfer sensitive data between users. The implementation of one central solution allowed for efficient management of the platform.
CLIENT: One of the 10 largest banks in Europe
The bank decided to automate the online application process for an installment loan for an individual customer. Inteca's dedicated team implemented BPMS to automate the process. The existing installment loan process did not provide an opportunity for customers to purchase an installment product online without physically being at the bank to complete the paperwork. There was a need to automate the installment loan process by implementing a modern and customer-friendly online installment sales process. This process was to enable installment loans to be obtained in as little as 15 minutes without leaving home and without the traditional form of signature. For this purpose, Intec was asked to automate the process. BPMS was implemented, thanks to which it was possible, among other things, to provide a front-end for the bank's employees to verify the customer's application, create a customer authorization service, integrate the process with an external payment system, and create application databases.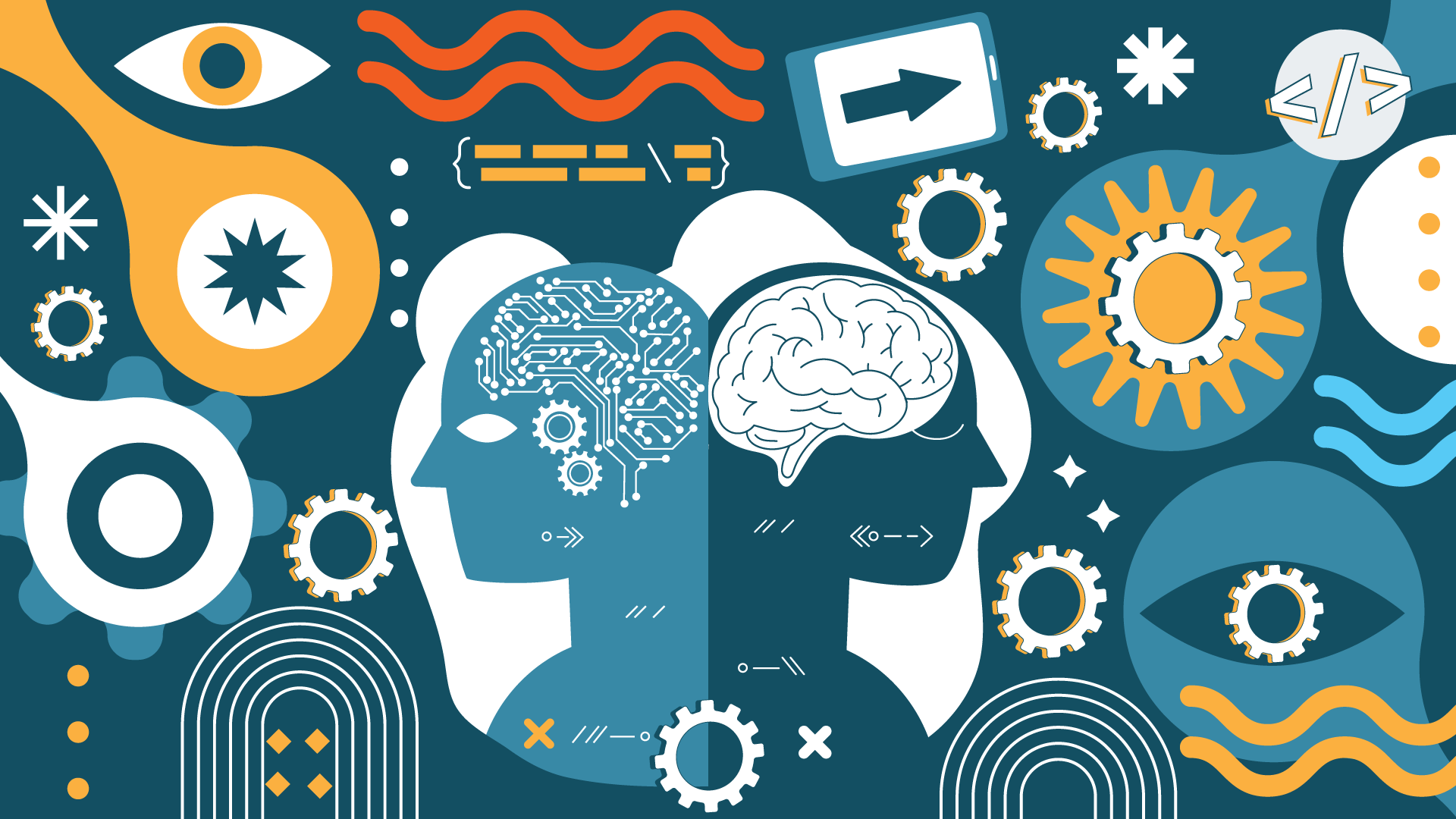 Our solution architecture professionals are ready to assist you with difficult processes, no matter what your software challenge is. Make an appointment for a free consultation.