When business process automation(with BPMS), application integration (with microservices), and Decision Management( with DMN) are put together, the result is called Hyperautomation.
Hyperautomation is process automation that runs on an automation platform and exists on top of legacy systems and interfaces. It uses automated decisions to make decisions that humans were required to make. Hyperautomation uses traditional BPMS software for those parts where human steps are needed. Hyperautomation can be called pervasive automation as it takes into account all the aspects of automation – the goal is to automate as much as possible.
For over ten years, Inteca has been implementing BPMS-based solutions in companies of all sizes. A vital implementation element of hyperautomation is the ability to automate business rules and decisions by a business without the participation of IT. Shortening the time of process realization, lowering operating costs, and the ability to calculate KPIs are the main advantages indicated by our clients. Our clients find that DMN notation with built-in decision tables (similar to Microsoft Excel) allows them to stay ahead of the competition in adapting processes to market requirements.
Inteca has confirmed by reference expertise in open-source supported BPMS technologies like:
RedHat Kogito
RedHat Drools
Camunda
SoftwareAG
It's not just about the product or service anymore; it's about the whole consumer experience with your company. Your consumer may now contact you in various ways, including in-person, online, and mobile devices. Are you multi-channel, but not omnichannel? How can you guarantee that every interaction with a consumer is a seamless brand experience?
When our customers build an Omnichannel strategy, they use several technics and technologies like:
micro-frontend (angular, flutter, react)
hybrid apps (angular, flutter, react, Ionic)
microservice architecture(Kubernetes)
mobile apps (android, iOS)
web-apps (angular, react)
Our omnichannel specialization is an end-to-end service that includes everything from online and mobile strategy through design, programming, integration, and testing.
Our customer study shows that 73 percent of respondents agree that microservice architecture made implementing digital transformation strategies easier. Having Kubernetes rooted within an enterprise software platform can help providers fast track the introduction of new software features and capabilities to the market, therefore, into customers' hands. In return, firms may swiftly react to changes in the market and regulatory environment and even use that agility to gain a competitive edge by beating competitors to market or correcting course faster.
Our services are built around the Kubernetes platform. We helped our customers in:
create Kubernetes multi-cloud environments with AWS, Azure, and GCP
create on-prem Kubernetes environments with Openshift/OKD and Rancher
setup logging, monitoring, audits, and alerts on Kubernetes with Grafana, Prometheus, and ELK Stack
develop new enterprise apps using cloud development with Spring, Quarkus, and Angular
setup DevOps practices with Jenkins, GitLab, Helm, Kustomize, and Bazel
A perfect storm has formed due to the increasing expansion and complexity of cyberattacks and the shift of assets to the hybrid multi-cloud. IT professionals must use a composable and scalable cybersecurity mesh architecture strategy to integrate security solutions into a cooperative ecosystem.
Our security services are built around the open-source Keycloak platform. We consider it as the brain of cybersecurity mesh architecture. Customers use Keycloak with our services to provide:
extend security controls to widely distributed assets
identity management for human and "non-human"
consolidation of policy management
single sign-on (SSO)
identity brokering (external OpenID Connect, SAML Identity, Kerberos)
one-stop centralized authorization solution for all apps(permission and UMA based)
multi-factor authentication(webauthn, TOTP/HOTP, SMS etc.)
The trend is clear: software suppliers are fast migrating to the cloud, and CIOs are busy designing their cloud strategy. Some businesses implement cloud solutions more quickly than others, but most ultimately desire to use content services. Files and documents are just a tiny fraction of the overall data that businesses must handle. Structural data is equally as essential as non-structured data, such as content, and it must be handled in conjunction with it. As a result, we refer to intelligent information management rather than document management or enterprise content management.
We handle all of the business data with one open-sourced solution Nuxeo Platform. Customer deployments show that our Nuxeo services are best when you plan to:
modernize existing ECM
consolidate and migrate all ECMs into one platform
manage, access, and use all of your documents, rich media, and digital assets
accelerate product development
implement ECM in hybrid-cloud architecture
Innovation is a topic of conversation in almost every organization, but co-innovation is a related topic that is sometimes overlooked. Co-innovation is the concept that enterprises can unlock powerful business innovation by partnering with external organizations.
APIs have become the de-facto standard for developing and integrating modern apps. They provide a standardized interface that hides backend complexity and enables enterprises to encrypt, monitor, and regulate how their shared digital assets are utilized.
When you collaborate with partners(external organizations) who use your APIs, you'll require an API Management solution. At Inteca, we evaluated many API Management platforms and chose open-sourced WSO2 API Management. It helped many of our customers to:
lower cost of new partner integration (63% of cost decrease).
decrease integration time with a new partner (appx. 3 days)
standardize partner onboarding process.
establish a business monitoring system for the operations of partners (based on automated KPI calculation)
consolidate and standardize an approach to secure APIs
introduce a self-service portal for partners.
decrease IT operational costs (support for OpenTelemetry standards and issue management)
CLIENT: One of largest banks in Europe
Inteca's dedicated team developed an approach to implement a security mesh, SSO, and consolidation of security mechanisms. The final solution was to consolidate access to all IT applications using Authorization Server, where all authentication and authorization takes place. Security policies were centralized and identity management was implemented. Control points from all applications were also moved to Authorization Server. OpenID Connect and OAuth 2.0 were used for authentication.
CLIENT: International research organization dealing with biological sciences, offering drug development services for the pharmaceutical industry
Due to the growth and fragmentation of the client's organization over different locations, it became increasingly difficult to control finances and human resources. Many employees had to devote a lot of time to create complex reports that contained data from several systems. For these reasons, a decision was made to organize and map existing databases and to build a data warehouse and a reporting system based on it.
Before implementing a Unified Reporting System, teams responsible for finance and human resources spent two weeks each month analyzing data and developing reports. The whole process has been automated, thanks o which the employees have been unloaded and can focus on other tasks. The new system is dynamic and allows users to configure settings for various analytical and reporting needs.
CLIENT: One of the 3 largest banks in Poland
Inteca's development team has automated the online application process for an installment loan for an individual customer. Inteca implemented BPMS, which automated the process. The process was triggered on the websites of all partner shops when the installment payment option was selected for that particular customer. By automating the process, the sale of credit was streamlined, accelerated (short decision time, online customer identification, credit issued to customers who only attach scans of their ID). With the implementation of the BPMS platform, it became possible to monitor processes, measure KPIs (number of applications, percentage of abandoned applications, completed applications, etc.) and analyze the attractiveness of the offer.
CLIENT: Local authority supervising the financial market
Inteca's dedicated team has prepared a solution to increase the security of access to sensitive data as required by the PSD2 directive. According to the regulations of the Act, authentication during access to sensitive data (bank data) should be carried out using multi-step authentication- login/password, SMS and Webauthn were used to solve the problem.
CLIENT: One of the biggest economic information institutions in Europe
The Inteca team has implemented an API Management solution for an external partner and customer applications. The solution was used to access economic information through APIs secured by API Management. Authorization Server was integrated with API Management and used to authenticate and authorize external applications and customers. A federation was created so that all employees of our client's partners and external applications are authenticated and authorized using external identity providers. This ensures that our client does not need to maintain external user accounts in-house. Thanks to the project integration time with a new customer was decreased to three days.
CLIENT: One of the 10 largest banks in Poland
Our team of developers was hired to automate and systematize the process of applying for various types of loans for an SME client. Previously, when a client applied for a loan, the Bank used an application built in MS Excel. This meant that throughout the process this excel was exchanged between different roles in the process (customer advisor, credit analysts, BackOffice). All the documents that the advisor received from the client were exchanged via email, which made the applications take a long time to process and it was extremely difficult to verify the completeness of the application. Inteca implemented webMethods BPMS which allowed them to automate the process, define specific roles in the process that perform the appropriate stages of the process, and the ability to verify at what stage the application is currently (e.g. so that the advisor can inform the client when the loan decision will be made). Additionally, a lot of data in the process could be downloaded automatically with e.g. integration with the banking system storing the client's data, integration with BIK – BIK Przedsiębiorca and BIK Indywidualny reports, which reduced the amount of data the advisor had to obtain from the client and enter manually into the system.
CLIENT: International financial institution
Our developers implemented Red Hat Decision Manager using DMN(Decision Model and Notation), thanks to which, among others, decisions in the area of creditworthiness calculation, calculation of boundary conditions, implementation of security policies, and calculation of credit risk were transferred to the solution. The implementation reduced IT costs, dramatically shortened the Time-to-Market, and significantly increased the efficiency of the business, which was no longer dependent on IT. The implementation ensured data security as it was no longer necessary to transfer sensitive data between users. The implementation of one central solution allowed for efficient management of the platform.
CLIENT: One of the 10 largest banks in Europe
The bank decided to automate the online application process for an installment loan for an individual customer. Inteca's dedicated team implemented BPMS to automate the process. The existing installment loan process did not provide an opportunity for customers to purchase an installment product online without physically being at the bank to complete the paperwork. There was a need to automate the installment loan process by implementing a modern and customer-friendly online installment sales process. This process was to enable installment loans to be obtained in as little as 15 minutes without leaving home and without the traditional form of signature. For this purpose, Intec was asked to automate the process. BPMS was implemented, thanks to which it was possible, among other things, to provide a front-end for the bank's employees to verify the customer's application, create a customer authorization service, integrate the process with an external payment system, and create application databases.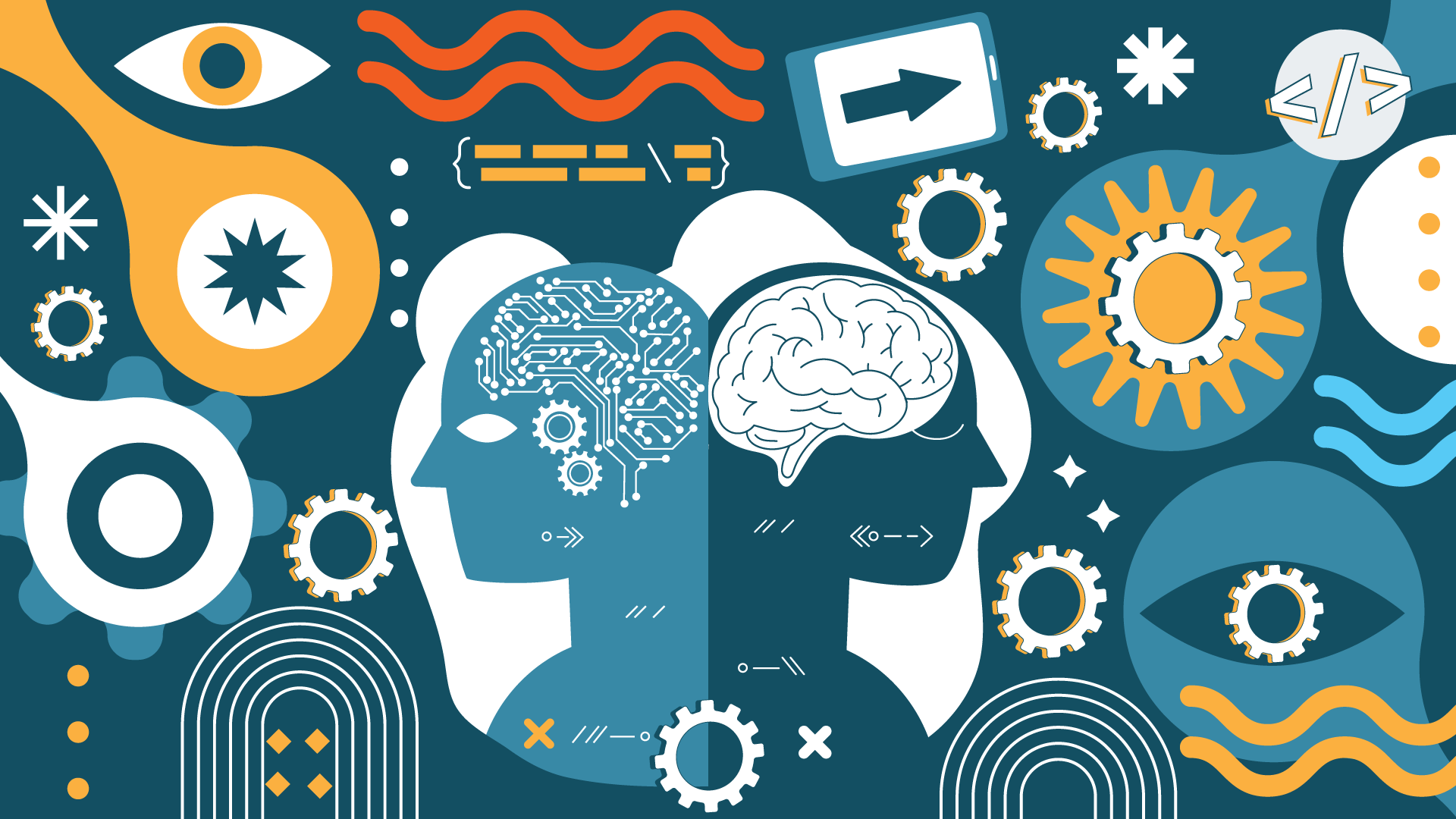 Our solution architecture professionals are ready to assist you with difficult processes, no matter what your software challenge is. Make an appointment for a free consultation.